How to use essential oils on facemasks
The article has already been  published on the 12th of december 2020 on my blog.
Dr. Françoise Couic is a well-known French figure from the world of essential oils. As she works in a pharmacy, wearing masks is part of her daily routine.
She recently shared a recipe for a blend of essential oils for use by facemask wearers. As that category includes many of us these days, I thought it would be a good idea to share that recipe with you.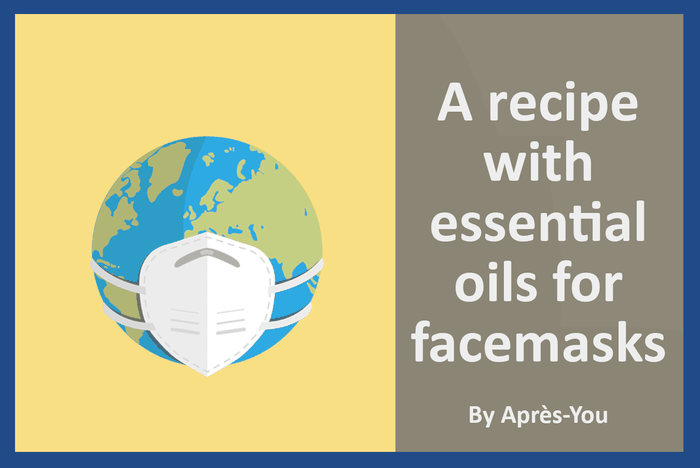 L'essentielle
In most countries of Europe and North America, we discover since 2020 the feeling to wear masks.
It is certainly a great way to avoid spreading the viruses but the truth is that it is really not easy to support it all day long.
 Let see how essential oils can help.
D'un clin d'oeil sur l'article
Ingredients

Method

Application

Dilution

My own experience

Warnings

Finaly
In her "virus-fighting booster blend" recipe😷for use with masks (original here), she provides a means of increasing the efficacy of facemasks as barriers against viruses. It has the added benefit of aiding relaxation in these trying times.👍
1/ Ingredients:
10 ml of vegetable oil of Calendula (Calendula Officinalis)
10 💧 of 

Eucalyptus radiata

 

(Eucalyptus radiata)
10 

💧 

of Lemon (Citrus limonum)
***NB: The idea behind this recipe is to use:
the 

purifying, cleansing, and anti-stress

 properties of Lemon essential oil

 

with the 

immune, antibacterial and antiviral properties of essential oil of Eucalyptus radiata. 
Calendula is used here as a carrier oil (to dilute the essential oils in order to support topical application).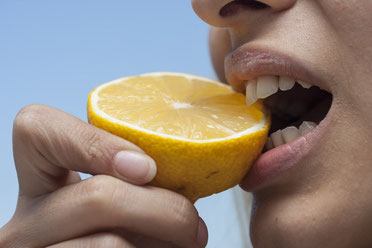 2. Method
Add all essential oils to the vegetable oil. 

Shake to homogenize.
3. Application
☝Apply 2-3 drops of this synergy under your nose, then use a mask as normal.
4. Dilution
I did some calculations to determine the dilution rate of this mixture. It is ~6% (depending on the number of drops per ml). It means that the dilution rate for EO Eucalyptus radiata and Lemon is ~3%.
Compared with the maximum dilution recommendations from Tisserand and Young 1995 ("Essential Oil Safety"; see an article 

here

), using this blend on the skin should be 

low risk

 for most people.

Using this blend with respect and moderation could potentially be an interesting reinforcement of virus protection measures.
5. My own experience
I really like the smell of the lemon gently diffuse in the mask. It refreshes the breath.

The Eucalyptus has also a light note of peppermint which combines very well with the lemon.
6. Warnings
This mixture is not recommended for asthmatic people and should not be used on children under the age of 6 years. 

Lemon can be phototoxic; it is generally recommended to not use lemon on areas of the skin that will be exposed to light in the eight hours fol

lowing application.
7. Finaly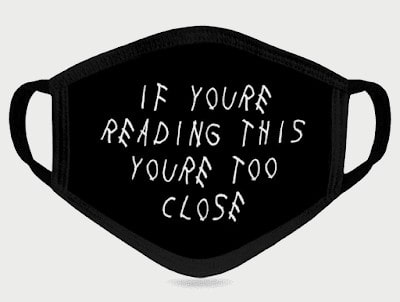 You can be part of the Essential-Letter mailing list.
You will get informed of the new articles and you will get discounts on the Après-You e-shop, you just have to sign up. It is free and without engagement.
Disclaimer
I do not pretend or want to replace any medical judgment or prescription. All the information within this post is intended to be informative! Please, always use essential oils carefully and with respect. In case of doubt, always ask a medical professional first.
Pictures
If you have any questions or remarks about the pictures and credits, feel free to send an email to info@apres-you.com.